Date and time: 17 October 2023, 16.15-17.30
Venue: Euroseeds Congress 2023, Hilton Hotel (Level 3, Portomaso Foyer), St. John, Malta
The ACLP has been fully operational since April 2023, and now the time has finally come for an official launch event!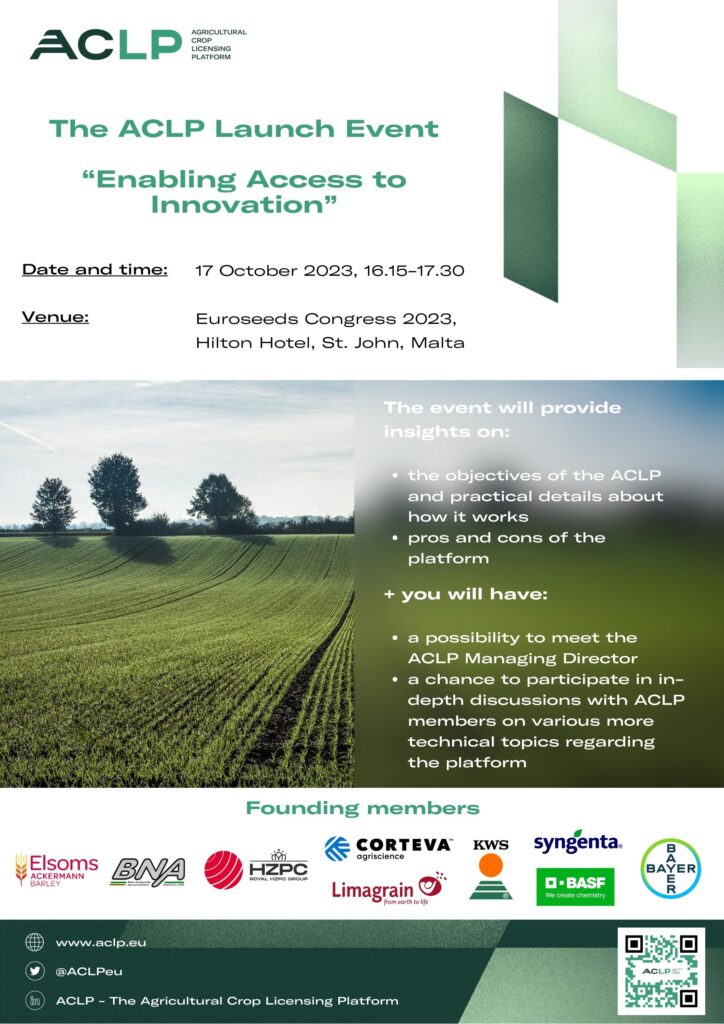 The event will take place on 17 October 2023 on the premises of the Euroseeds Congress 2023 at Hilton Hotel in Malta and will be divided in two parts.

The first part of the launch event will be a great opportunity to get to know the ACLP and its objectives, as well as to meet the Managing Director and learn practical details about how it works. The event will also feature a panel discussion on the main benefits of the platform, and an ambassador session with insights from ACLP negotiations.

During the second part, you will get a chance to delve deeper into the ACLP through informal discussions on specific topics.
Please fill in this registration form if you would like to attend the event:
If you have any questions about the event, please contact the ACLP Managing Director
Hélène Guillot
ACLP Managing Director
#EnablingInnovation